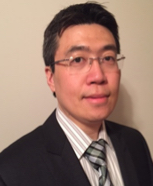 Dr. Xu Han
Dr. Xu Han founded CryoCrate in 2012 to pursue the innovation of cryopreservation devices and related media. He is an internationally recognized cryobiologist, the Top Reviewer for the Journal of Cryobiology, and serves as an NIH SBIR proposal reviewer. He holds an undergraduate degree in thermal dynamics, PhD degree in mechanical engineering and cryobiology, and completed his post-doctoral training in cryopreservation associated with comparative medicine. He is current an adjunct faculty member of the School of Medicine at University of Missouri - Columbia and an Adjunct Member of the Vision Research Center at University of Missouri - Kansas City.
Based primarily on Dr. Han's pioneering work, in 2015, CryoCrate received a National Institutes of Health Small Business Innovation Research (SBIR) award for cryopreservation device development. In 2016, CryoCrate received a FastTrack Award from the University of Missouri for cryopreservation media GMP production and a Coulter Partnership award for an innovative device for the cryopreservation of corneas. In 2018-2019, CryoCrate received awards from the USDA, Coulter Foundation, and NIH SBIR totaling $2M to further Dr. Han's research in the areas of heart cryopreservation, embryo cryopreservation, and the preservation of biological or bioartificial tissues.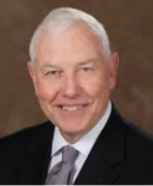 David Keller
Mr. Keller is past President of the Bank of Missouri. His career in banking spans ownership and/or management in five banks as well as the startup and operation of several service and retail businesses. He is currently focused on coaching executives in young companies that need help growing their vision into operating/profitable enterprises.
He is Chairman, Missouri Innovation Center; past president Central Missouri Enterprise Workshop; past president and endowment chairman, Great Rivers Council BSA; past president, Community Development Corp; and member of Centennial Investors.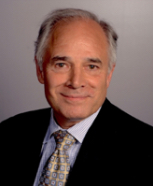 Dr. David Anderson
Dr. Anderson has deep expertise in target-based drug discovery/development & personalized molecular diagnostics in inflammation and oncology. He built and managed innovative drug discovery and development companies, including Signal Pharmaceuticals from start-up (focused on kinases and other gene-regulating targets) to acquisition by Celgene Corporation and Proprius Pharmaceuticals from start-up (focused on Personalized Medicine and Molecular Diagnostics) to acquisition by Cypress Bioscience. David has held senior positions at Ignyta (CSO/ VP Cancer Biology acquired by Roche), Eclipse Therapeutics (VP R&D acquired by Bionomics), Proprius Pharmaceuticals, (CSO) Celgene Corporation (CSO/Senior VP), Johnson & Johnson (Senior Director Immunotherapy/Inflammation Drug Discovery), and Monsanto/ Searle (Senior Group Leader). He was leader or member of teams responsible for development of six approved drugs (Procrit®, Leustatin®/Cladribine, Revlimid® and Rozlytrek®/entrectinib for hematology/oncology indications, Zubrin® for veterinary arthritis use, and Surfaxin® for respiratory distress syndrome), two NDAs, and ten INDs, two Personalized Dx products (AVISE-PG® & AVISE-MCV®) for rheumatoid arthritis.
David has held academic positions at the University of Colorado Health Sciences Center and The Scripps Research Institution. He has organized, chaired, and spoken at international conferences focused on discovery and development of novel anti-inflammatory/immunomodulatory and cancer drugs, and has refereed articles for peer-reviewed journals such as Science, Journal of Rheumatology, and Journal of Pharmacology and Experimental Therapeutics. David also has an outstanding record of scientific publications and presentations (35 peer reviewed publications and over 50 presentations/abstracts) and has received a number of research awards and 10 patents for his innovative research. David is currently an advisor for several biotechnology companies.