Management Team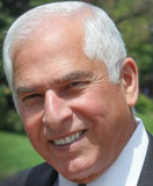 Arthur E. Quillo
Chief Executive Officer
Mr. Quillo joined CryoCrate in 2019 and has over 30 years experience in the healthcare industry. He has held sales management and executive level positions in medical device manufacturers, a capital medical equipment finance firm and a large patient provider organization. His successful background has included public companies, privately held mid-level enterprises and early stage medical technology and business operations startups.
In 2000, he founded Trinity Health Care, LLC with his own funds, partnered with premier local radiology groups and later added private investment. Trinity developed, owned and operated ten out-patient diagnostic facilities in California which were sold at above then current market average multiples.
After returning to the Midwest and Columbia, in mid-2016, Mr. Quillo became associated with the University of Missouri in several entrepreneurially focused areas; including activities with the MU Office of Technology Management and Industry Relations, becoming a Mentor with the MIZZOU Venture Mentoring Service providing advice to startups and early stage companies and has been an active Advisor to the Coulter Translational Partnership program. Art holds a B.S. degree in Education from Southeast Missouri State University.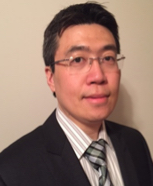 Dr. Xu Han
President and Chief Technology Officer
Dr. Xu Han founded CryoCrate in 2012 to pursue the innovation of cryopreservation devices and related media. He is an internationally recognized cryobiologist, the Top Reviewer for the Journal of Cryobiology, and serves as an NIH SBIR proposal reviewer. He holds an undergraduate degree in thermal dynamics, PhD degree in mechanical engineering and cryobiology, and completed his post-doctoral training in cryopreservation associated with comparative medicine. He is current an adjunct faculty member of the School of Medicine at University of Missouri - Columbia and an Adjunct Member of the Vision Research Center at University of Missouri - Kansas City.
Based primarily on Dr. Han's pioneering work, in 2015, CryoCrate received a National Institutes of Health Small Business Innovation Research (SBIR) award for cryopreservation device development. In 2016, CryoCrate received a FastTrack Award from the University of Missouri for cryopreservation media GMP production and a Coulter Partnership award for an innovative device for the cryopreservation of corneas. In 2018-2019, CryoCrate received awards from the USDA, Coulter Foundation, and NIH SBIR totaling $2M to further Dr. Han's research in the areas of heart cryopreservation, embryo cryopreservation, and the preservation of biological or bioartificial tissues.